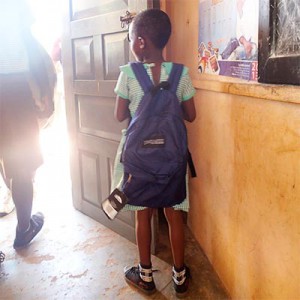 While teaching children a lesson on story telling, creative writing, and art at a school in the Volta Region of Ghana, I passed out worn crayons to my group of 3rd graders. One of my sweet students politely asked me to for a yellow crayon from the miss-matched bag that I held. She could tell that I was surprised that she could identify a specific colored crayon from the bag, after all they all looked black to me – she quickly pointed out the exact crayon that she wanted to complete her assignment. She thanked me and said she had never had a crayon of her own.
It was at this moment that my Population of Me turned into a Population of WE.
In that moment, I knew that we could work work together to ensure that every child has an opportunity to learn and grow through inspired thought. It was in that moment that I knew that Crayons Mattered, and that no child should go without a pack of crayons that they could call their own. It was at this moment that a spark of encouragement, hope, and caring had been lit to provide backpacks filled with essential school supplies and inspiring art work to children so that they can uncover their purpose, potential, and become productive community citizens.